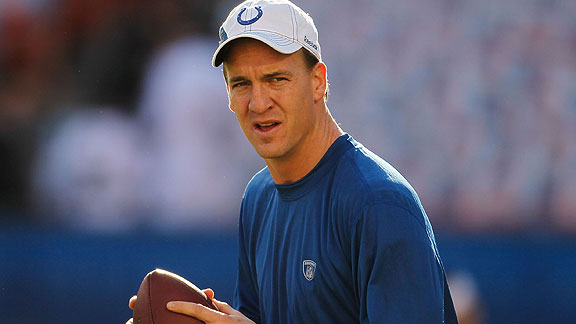 Manning had a neck surgery during this offseason and he might not be ready to play with the Indianapolis Colts when the training camp starts.
"A source familiar with Manning's health situation said Tuesday that Manning will not be able to participate at the outset, and at this point, there's no way of knowing how much time he might miss. It could be a week. It could be a couple of weeks. Or even most, or all, of training camp", Bob Kravitz of the Indianapolis Star wrote.
The Colts are often one of the favorites to get to the Super Bowl, especially when Manning is playing well, however last season he had a bad season throwing 33 touchdowns with 17 interceptions. In fact, Peyton has thrown 33 interceptions in his last two seasons spurring the debate that his best years are behind him.
The 35-year-old Manning received the Colts' franchise tag in February after completing a seven-year, $98 million deal with the team. In 13 seasons, Peyton hasn't missed a single start and he will be looking to break the record which is owned by Brett Favre.
The Colts said they had "little or no worry" about Manning's neck problem, but avid sports betting fans know you bet on Indy because Manning is around, if he's not at 100% then he becomes a turning the ball over machine.
The training camp for the Colts starts on July 31 st , the question is if Manning will be completely OK when the NFL season begins.