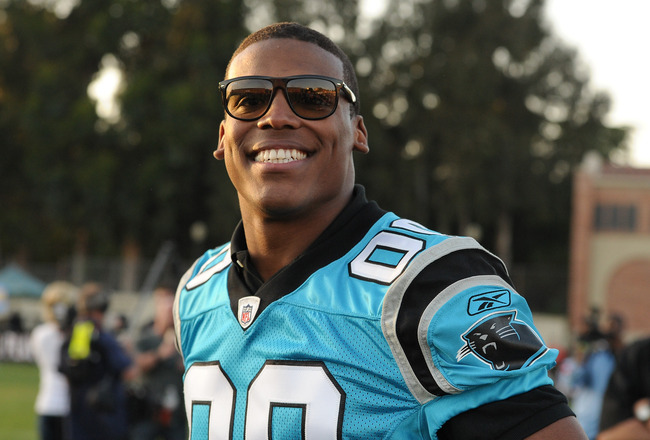 I know we all love the highlights, the big runs and the big bombs down the field but for you are betting on who is going to be the Rookie of the Year award you need to stay away from quarterbacks, especially Cam Newton who combines everything I just said above.
Cam Newton is +650 to win the Rookie of the Year Award at BetDSI.com
We all know that everybody will start to buzz about Cam Newton possibly winning the Rookie of the year as soon as he scores his first TD. When the time comes when he doesn't throw a pick in a game the journalist will crown him in a heartbeat, but you know how this works, and all that is just pure media BS
Just take a look at these numbers before placing your bet a BetDSI.com. Running backs have won 31 offensive rookie of the year awards compared to eight from the wide receivers and five from the quarterbacks since the AP started giving this trophy in 1967.
Newton has tremendous legs and a strong arm but he's far away from being a NFL regular quarterback, he needs to get polished and that takes time. Remember the last guy the media hyped up was Vince Young and although he was the rookie of the year, at that moment he was playing for a team that had a completely different level compared to this crappy Carolina Panthers team.
The Panthers have so many holes it will be too easy to blame Newton when the team finds themselves going nowhere.
Cam is the people's choice but is he really good enough to carry his team and win this award? You know what, I'm not taking risk with this one, I'm picking a back instead, call me crazy if you want….