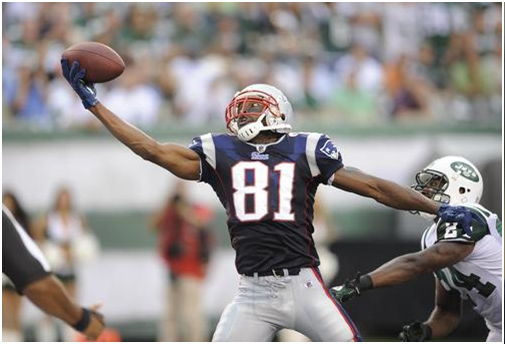 To be honest I wasn't too shocked when I found out Randy Moss retiring from the NFL as he wasn't a good fit for any other team besides the Patriots and the Jets and since they all have good receivers already, there is no good place for Randy.
Randy is as good as he is undisciplined, he plays when he wants and if he gets unmotivated he will give up, like he did with the Raiders, Titans and Vikings (in the second time he was there).
The most impressive thing about Moss is that he was in a 15-1 team and a 16-0 team and never got to win a Super Bowl ring… which is just heartbreaking.
Very few hands in the business are as good, soft and incredible as the ones Randy Moss has, it's really a pity that all that talent was never fully put to good use as Randy couldn't get a positive solid mental game going.
Take a good look at these videos that pay tribute to Randy Moss: